We're
cropping
over at
Scrapbook Takeout
tonight (Friday 25th) from 6:00 p.m EST. Join us for laughter, challanges, games and prizes! The Queen of the Crop, the person who completes the most challanges,
gets this fabulous prize
!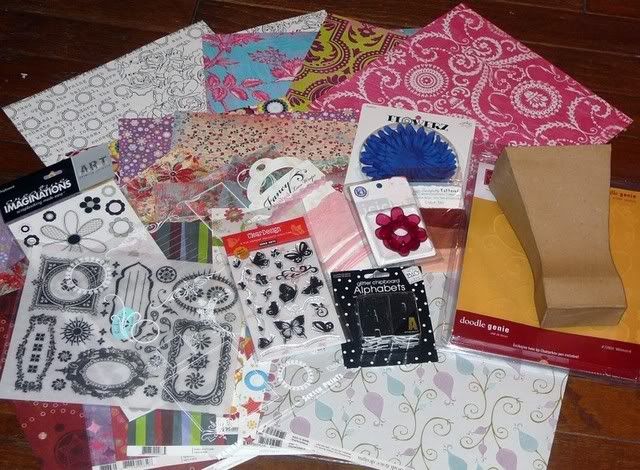 In addition:
*There will be a random drawing for one winner for each challenge
*There will be a special door prize drawing for all newbies and lurkers
*2 door prize drawings for everyone who attends the crop
*Prizes for Bingo, plus some other games (you can enter the Bingo game until 4:00 p.m.)


We always have a rocking good time at these crops, I even stay up till the wee hours to join in the fun (I'm six hours ahead of EST). You can spend all night chatting because your challenge entries don't have to be in till Sunday. See you there!